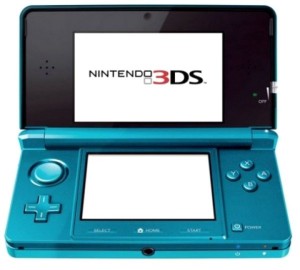 Gamer interest in Nintendo's 3DS has been off the charts and no one was overly surprised when the entire initial shipment in Japan sold out. Indeed, Nintendo may have had another case of the Wii on their hands, which has been scarcely available at many times over the last few years.
That won't be the case in North America, as retailers are reporting they have plenty of units to sell to consumers. GameStop, Target, and Toys R Us reported to GameSpot that they've been able to meet pre-orders and have plenty of units to go around. This doesn't necessarily mean the system isn't selling well, instead a Toys R Us representative pointed towards "a very strong partnership with Nintendo" that has allowed them to meet demand.
What about the games? Super Street Fighter IV, Pilotwings Resort, and Lego Star Wars III: The Clone Wars have been cited as the top selling titles so far. I know Senior Editor Nicole Kline got her 3DS and Podcast Producer Ryan Littlefield is about to get his, so hopefully we'll have some impressions from launch titles incoming.