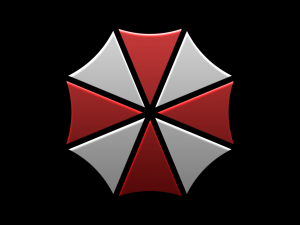 Over the last few years, Keiji Inafune vehemently demanded that Japanese game developers blindly imitate what Western developers are doing, so they can make the money. A few months ago, he left Capcom. I can't tell if it's because of his demands, or because all their key game directors keep leaving, but Capcom seems intent on giving away all of its classic franchises to their friends in the West.
The world was shocked, absolutely shocked, as Capcom handed the reigns of Devil May Cry over to Ninja Theory when they unveiled their hideous, regurgitation-inducing (at least to DMC fans) makeover of protagonist Dante. Now, Official Xbox Magazine has confirmed that the next title in Capcom's premier survival horror franchise, Resident Evil: Operation Raccoon City is underway at Slant Six Studios for the PlayStation 3 and (of course) Xbox 360. Slant Six just did a stint with PlayStation's SOCOM franchise, working on last year's SOCOM: Fireteam Bravo 3 (which was awesome) and SOCOM: Confrontation before that (which wasn't so awesome). Stick Skills has tons of bullet points about the game on its site, and you can get even tons more from OXM. If you're wondering what a western dev is going to do to this franchise, I believe this quote will satisfy your curiosity:
This is not a one-versus-one game where you've got one clip full of ammo and zombies on you. If you've ever thought of those times in an RE game when you thought, 'I'd wish I had a big gun', that's what this game is.
There you have it. I'll be sure to let you all know when Phoenix Wright: Space Marine is announced for the Xbox 360.