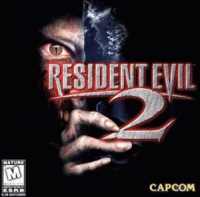 After being outed last week by Official Xbox Magazine, Capcom has confirmed that Resident Evil: Operation Raccoon City is in development for the PC, PS3 and Xbox 360 by Slant Six.
Sensing the grumbling of fans that believe the series is straying too much from its roots, Capcom is returning to September 1998 and the events of Resident Evil 2 and 3. For the first time, players will play through the entire game as Umbrella operatives attempting to cover-up the T-Virus outbreak (while also battlnig zombies and Bio-Organic Weapons like Nemesis):
It is September 1998 and the action centres once more on the ill-fated Raccoon City and the horrific consequences of the deadly T-virus outbreak from the Umbrella facility. With a cover up required, Umbrella orders an elite team into Raccoon City to destroy all evidence of the outbreak and eliminate any survivors. Hearing of this plan, the US Government dispatches its own special forces to uncover any evidence that exposes the cause of the viral infection and Umbrella's actions. Players take on the role of an Umbrella Security Services soldier (U.S.S.), competing alone or in four player co-op in a battle against all the competing forces at play in Raccoon City.
Operation Raccoon City will feature a variety of callbacks to the earlier games in the series including the Police Station and an appearance by Leon Kennedy (who has to be assassinated in one mission). The game will also include several competitive multiplayer modes pitting the Umbrella Security Services against a United States Special Ops team.
Resident Evil: Operation Raccoon City is scheduled for release this Winter.