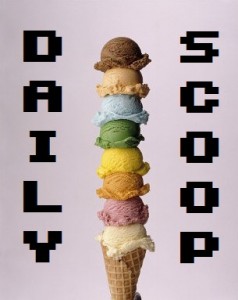 Well, PAX East 2011 is over, and I've got a massive gaming hangover. Is it crazy that I spent three straight days doing nothing but gaming and writing and all I wanted to do when I got home yesterday was game and write? I think it might be crazy. But either way, this was one of the best PAX experiences yet, and we'll have lots more articles up this week, so keep checking :).
But for now, it's back to reality. Today's Amazon Deal of the Day in video games is Activision's Guitar Hero: Van Halen for the Xbox 360. It's $24.99 down from $39.99, so you might as well jump (JUMP!) at this deal. Go ahead, jump.
Amazon's also offering a deal on the Xbox 360 4 GB console with Kinect. If you order it right now, you'll get a free copy of Dance Central as well. I'm about to make the plunge and buy my very first Xbox, and I'm trying to decide if I'm going to get that one or splurge and get the 250 GB one. I plan on downloading a lot of games, so I'm thinking the 250 might be a better match for me.
No game-related t-shirts today, but there's a grab bag going on over at Tee Fury – they're $6 a pop, from over 97 possible designs. This is way too tempting for me, especially after looking at this image: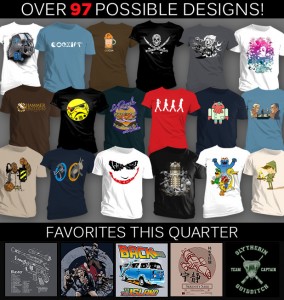 Yusssssss.