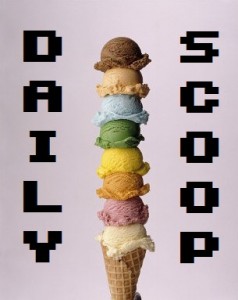 Ah, humpday. So far from each weekend, yet with so much promise and potential. If we can just get over you, we'll be at Thursday, which is one day closer to the weekend, and then it's Friday, and nothing can hold us back!
Speaking of nothing holding us back, Amazon's having their Buy One, Get One 50% off sale again. There's not much, but some of what's there is actually pretty good, so it's worth at least a glance. Also, you can take a trip to Hogwart's with today's Amazon Deal of the Day in video games is Warner Bros' LEGO Harry Potter: Years 1-4. They've got it for sale on three platforms – it's $24.99 down from $49.99 on the Wii, $29.99 down from $39.99 on the Xbox, and $19.99 down from $29.99 on the DS.
Not much in t-shirt land today, but seeing the Portal 2 demo this weekend has me chomping at the bit for this awesome hoody at ThinkGeek: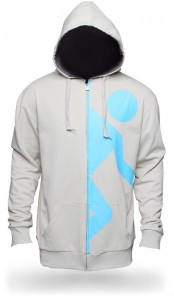 It says [TEST CANDIDATE] on the back. Do want.