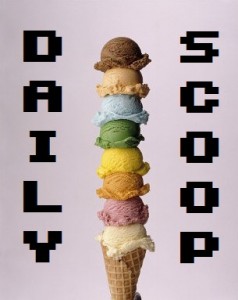 Happy St. Patrick's Day! To celebrate, I'm wearing one of my favorite green shirts, and I'll be having Italian tonight for dinner. This will be followed by another marathon of PixelJunk Shooter 2. I know how to celebrate in style!
Today's Amazon Deal of the Day in video games is Square Enix's Tactics Ogre: Let Us Cling Together for the PSP. It's $12.00 off, making it $27.99 from $39.99. Considering this game just came out and is reported to be amazing, I would hop all over this deal as quickly as you can. Mike Gutierrez will have his review up as soon as he surfaces from the game. Between that and PAX East, I'm not sure if he's slept in days!
Nothing else interesting to report here. I will continue to count the minutes until I can get back into my ship and fight my way back to the planet's surface…sigh.