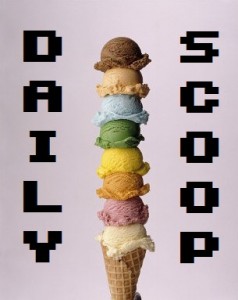 It's Friday! And I'm already prepared to be spending the entire night gaming. Is it weird that, since PAX East – three straight days of doing nothing but gaming and writing – all I've wanted to do is play games and write? Weird or not, I'm looking forward to doing nothing but that all weekend. Oh yeah, and eating some birthday cake. Bring it on!
No Amazon deal of the day today Amazon listed their Video Game Deal of the Day late today, and it's a big one: lots and lots of Disney games. This includes (but is not limited to!) the Disney Epic Mickey Collector's Edition for $48.96 down from $69.99 as well as the TRON: Evolution Collector's Edition for $79.99 down from $129.99 for both PS3 and Xbox 360. They are also running some other pretty sweet sales, like this Xbox 360 Gearfest, which has some discounts on controllers and chargers. Oh, and if you pre-order Portal 2 at Amazon, you get $5 off the retail price. What are you waiting for? There's science to do.
Not much in the realm of t-shirts today, unless you count Qwertee's "Boo Busters" shirt: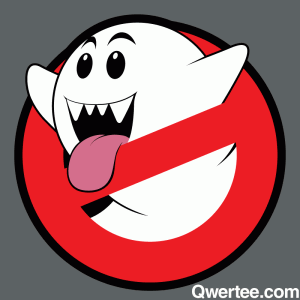 I know I've seen this design before, but I forget which site had it. Being a rip-off doesn't make it unworthy of purchase, but in the delicate business of independent t-shirt design, it is…uncool.