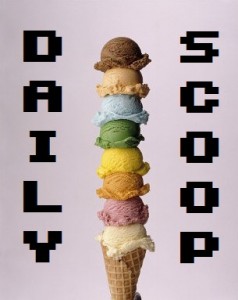 There's so much good to say about Wednesday. It's the infamous humpday, the day of the week that everyone gets into a good mood because they're halfway to the weekend. I think a lot of people are happy, too, due to the fact that it's just two days until the next Warp Zoned Podcast. But you all know my real agenda: I want to get over this hump already so I can play Radiant Historia all weekend!
I'm a little overwhelmed today. Not by today's Amazon Deal of the Day in video games, which is THQ's Megamind: Mega Team Unite for the Wii. It's half off at $14.99, but still – some days I feel like Amazon's not really even trying. What a snoozefest.
No, what I'm overwhelmed by is today's Tee Fury, simply titled "Koopa Country:"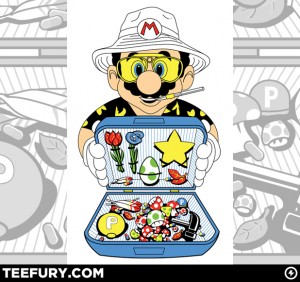 I am speechless, so I'll let the description do the talking:
As a child, I was always suspicious Mario had a serious power-up problem. Given their similar habits, it just made sense to mash him up with everyone's favorite gonzo journalist.
As your attorney a lover of both video games AND Hunter S. Thompson, I'm not sure if my wallet's going to last the day. Add to my temptation this amazing Mario Kart shirt, and I'm already in the can upwards of $25.