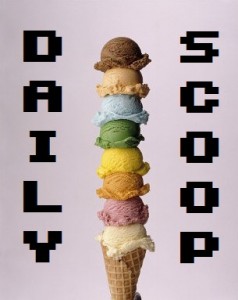 It's March 21, which means tomorrow is the long-awaited release of Crysis 2. I am going to rush home after work tomorrow, tear it open, and toss it right into my PlayStation 3. If anyone needs me, you can find me on the PSN.
For today's Amazon Deal of the Day in video games, they've got Namco's Body and Brain Connection for the Xbox 360. It's on sale today for $39.99 from $49.99. I guess calling it a Kinection instead of a Connection would kind of defeat the purpose of trying to make you smarter, right? Still, they missed out on a great marketing ploy there. There's also $10 off the Xbox 360 Wireless Controller with Transforming D-pad at Best Buy this week – $54.99 down from $64.99 – as well as $15 off the 12 month Xbox Live Gold Card Membership at both Best Buy and Amazon.
Nothing directly related to video games in t-shirts today, unless you count the Famous Androids from Ript Apparel: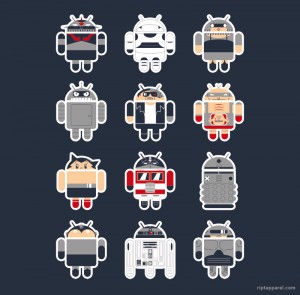 I can't be certain, but I think I spy a Mega Man in there.