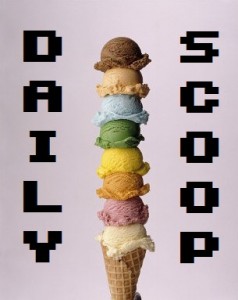 The 3DS came out yesterday – did you get yours? Ryan Littlefield and I are standing by the mailbox, trying to do anything but count the seconds until ours arrive. He ordered Rayman 3D, and I ordered Lego Star Wars III The Clone Wars 3D (try saying that 10 times fast). What did you get with your magical contraption?
Today's Amazon Deal of the Day in video games is Nintendo's Samurai Warriors 3 for the Wii. It's just $34.99 today from $49.99. This hack-and-slasher boasts 35 playable characters, "many based on actual figures from Japanese history," and five different modes: Story, Free, Murasame Castle (aka Haunted Castle Mode!), Historical, and Dojo. If this is a series you're into, this is a good deal for you!
Just one t-shirt today, and it's from Qwertee: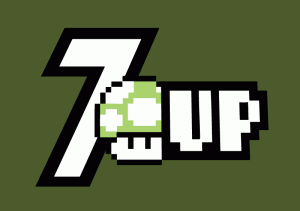 This is actually pretty cool, and I would consider getting it if I hadn't already spent this month's t-shirt quota on other daily shirts (which are bankrupting me). I also especially like this one because I was just talking about Orlando Jones the other day (remember that time he was in Evolution?) and how he used to be the 7-Up guy. "Make 7…Up Yours!" Oh man, good times.