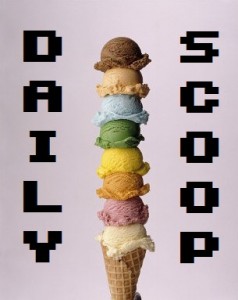 There are so many ways to show someone you care. And if your loved one is a gamer, well, it's easier than ever, especially with deals like those running over at Buy.com. They've got Xbox Live 12-Month Gold Subscription Cards for $39.99, Mafia II for PS3 and Xbox 360 for $14.99, Halo 3: ODST for $12.99, 250GB Hard Drive for Xbox 360 Slim for $54.99, and…well…way more stuff. Go check it out. And remember: you never need an excuse to buy your gamer some goodies.
The only thing more exciting than those hot prices is today's Amazon Deal of the Day in video games, which is THQ's Jeopardy for the Wii. It's $19.99 down from $29.99, and features multiplayer Jeopardy fun for the whole family. It even has Alex Trebek! It's no Celebrity Jeopardy, but if you're looking for something to do with a group, this might be a good game for you.
We are sadly bereft of a good daily t-shirt, but hey! Jinx now has an entire section dedicated to Minecraft shirts. This one is my favorite: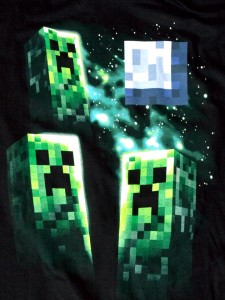 Three Creeper Moon = LOL.