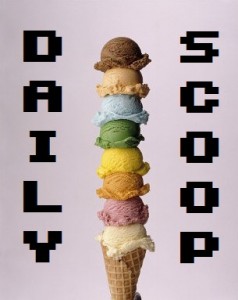 March came in like a lion all right, leaving video games strewn all over my apartment. Now, it's going out like a bad little lamb, tail between its legs, about to get soaked outside in the rain. Hopefully the April showers will bring lots and lots of time for me to catch up on all the games bad March left everywhere. Bad March! *Smacks on the nose with a rolled-up newspaper*
Anywho, today's Amazon Deal of the Day in video games is Nintendo's Sin and Punishment: Star Successor for the Wii. It's a big discount – $19.99 down from $49.99. This rail shooter is "the long-awaited sequel to the Japanese Nintendo 64 cult-classic," which sounds pretty darn awesome. Scoop it up if this is your kind of thing!
The most amazing thing today by far is what Tee Fury's got for sale: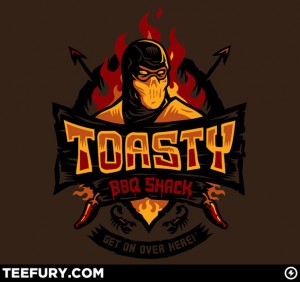 You've got plenty of time to break this one in before Mortal Kombat hits store shelves. What are you waiting for? Finish him!