Visceral Games has been really busy lately with the release of Dead Space 2, the port of Dead Space: Extraction, and the development of their recently released DLC entitled Dead Space 2: Severed. Back in October, they released Dead Space Ignition, which came free with Amazon pre-orders of Dead Space 2. I finally had a chance to play this devilish puzzler, and while it was short, it was enjoyable and gave yet another viewpoint of the Dead Space universe.
Platform: PS3 (Version Played), Xbox 360
Publisher: Electronic Arts
Developer: Visceral Games, Sumo Digital
Genre: Comic-Style Puzzler
Release Date: October 12, 2010
ESRB Rating: Mature

Dead Space Ignition is a prequel to Dead Space 2, introducing us to two new characters and the situations they encounter on the Sprawl. You play as Franco Delile, an engineer sent out on repair calls that grow exponentially more dangerous. He's paired up with a security officer named Sarah, who is also his sort-of girlfriend. The two make an endearing pair and paint a picture of a normal life on the Sprawl: a normal life that is shattered in one horrific day.
The game delivers a meaningful story around a series of puzzles, which are the only gameplay. The art style is in comic book form, and it's unique and interesting. Franco and Sarah go to make some repairs, and as things spiral out of control, the player gets a choice – do you want to go on an engineering call, or answer a security emergency? The decisions you make determine which storyline you follow, and how different items in the story play out.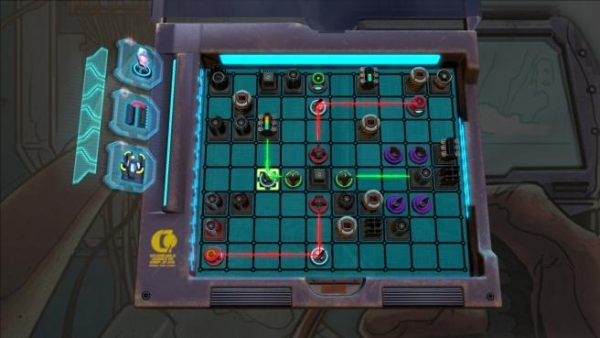 The puzzles themselves are surprisingly fun. There are only three types of puzzles – one that requires quick reflexes, one in which you have to set up mirrors to deflect lasers, and another that has you sending in different viruses to take over a system. These hacks are meant to override some existing problem and grant you access to make the necessary repairs. The puzzles get more and more challenging as the game goes on, resulting in some really frustrating – and equally satisfying – moments. As you perform each hack, the item you're working on is in the background, framing the puzzle.
As the puzzles get more complex, so too does the story. Those immersed in the mythology of the Dead Space universe should be pleased with the game – that is, if puzzle games are your thing. As I said, these can be very frustrating, and this is coming from someone with a lot of experience in puzzle games. But for $4.99, this is a fantastic addition to the library of games available in the series.
Dead Space: Ignition is, without a doubt, a game worth playing. It's short, but has replayability due to its branching storylines. While there's not much to it, if you find you've enjoyed it, you can play the whole game over again and find not just different outcomes, but play different puzzles. It doesn't have the same robustness as some downloadable games, but at this price, it's worth every penny. Fans of the series – and the puzzle genre – will not be disappointed.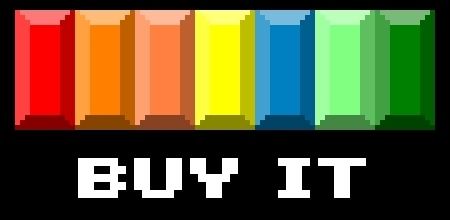 Review Disclosure: A retail copy of Dead Space: Ignition was purchased by Warp Zoned for the purposes of this review.