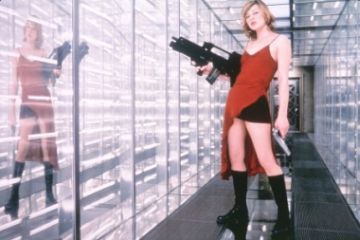 It's kind of ironic that the last few Resident Evil films have all had subtitles suggesting the end of the world, as the next movie in the franchise is releasing towards the end of 2012 on September 14.
The untitled Resident Evil 5 will be coming two years after the last one, the shortest wait in between installments ever for the series. It's no wonder why, as the last outing, Afterlife, exploded at the foreign box office, grossing $236 million overseas, more than the first three films combined.
The film is expected to be in 3D, as was the last one, and currently there are no other movies scheduled for that date. The September window is the same the last three movies have all shared.
[Source: Box Office Mojo]