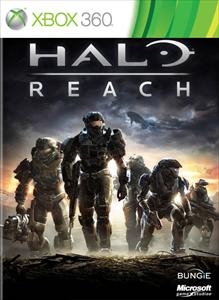 In honor of the release of the "Defiant Map Pack," Microsoft has added Halo: Reach to the Games on Demand service. For one week only, it's also been given a discounted price of $49.99.
If blasting away at the Covenant isn't your style, Microsoft is also adding the final game of the Xbox Live Arcade House Party to the XBLA tomorrow. Billed as the successor to 1 vs 100's live episodes, Full House Poker will be available to download for 800 Microsoft Points ($10). We'll have a full review of all the bluffing and betting soon.
Hit the break for a complete rundown of what else is coming to the Xbox Live Marketplace throughout the rest of March.
Xbox Live Arcade
Mar 23:Ghostbusters: Sanctum of Slime (800 Microsoft Points)
Mar 23: Swarm (1200 Microsoft Points)
Mar 30: Islands of Wakfu (800 Microsoft Points)
Mar 30: Seisou Kouki Strania (800 Microsoft Points)
Mar 30: Rush 'N' Attack: Ex-Patriot (800 Microsoft Points)
Games on Demand
Mar 22: Call of Juarez
Mar 22: Cloudy with a Chance of Meatballs
Mar 29: Tom Clancy's H.A.W.X. 2
Mar 29: Split/Second
Deal of the Week (Gold Members Only)
Mar 22 – Mar 27: Sonic the Hedgehog 4: Episode I – 800 Microsoft Points (33% Off)
Mar 29 – Apr 3:A World of Keflings – 400 Microsoft Points (50% Off)
Mar 29 – Apr 3:Worms 2: Armageddon – 400 Microsoft Points (50% Off)
Mar 29 – Apr 3:Worms 2: Battle Pack – 200 Microsoft Points (50% Off)
Mar 29 – Apr 3: Raskulls – 400 Microsoft Points (50% Off)