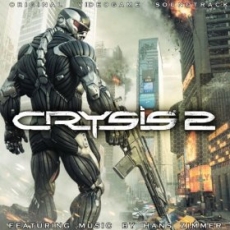 Electronic Arts and Crytek have revealed that Oscar-winning composer Hans Zimmer lent a hand with the Crysis 2 score. Zimmer collaborated with existing composers Borislav Slavov and Tilman Sillescu to create an "intense and dramatic" score.
"I was drawn to Crysis 2 because of Crytek's passion for the project and the world they created," Zimmer said. "And I am very happy with the outcome of our collaboration."
An alien invasion in the year 2023 seems right up Zimmer's alley after his amazing work on Gladiator, The Dark Knight and last year's Inception. Moviegoers will next be able to hear his work in Pirates of the Caribbean: On Stranger Tides.
The complete Crysis 2 soundtrack will be available to download from iTunes, Amazon and other digital retailers on March 22nd (the same day the game hits the PC, PS3 and Xbox 360), but fans can preview the first track, "Intro," at SoundCloud.