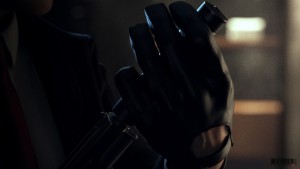 The users at the Hitman Forum have apparently cracked the barcode code from IO Interactive's alternate reality game and discovered the first screenshot for Hitman 5. While the game's publisher (Square Enix) has yet to confirm that the image to your left is an authentic screenshot, it does feature Agent 47's signature gloves and silencer.
Further manipulation of the barcodes also reveal a number that looks suspiciously like a date: 06-07-11. And surprise surprise, that's the first day of the E3 expo.
So it looks like Hitman 5 is coming (which we knew) and it'll be announced at E3 (which is nice to know, but kind of obvious). But why didn't IO/Square Enix just come out and announce it? This viral marketing stuff is annoying.