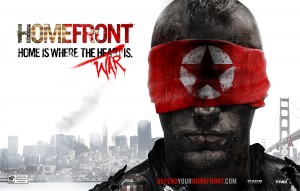 Homefront has been pushing some units, enough that THQ would want to brag about it. Brian Farrell, THQ President and CEO stated, "we are delighted with first day sales for Homefront and are already fulfilling re-orders for the game from multiple retailers," which he declared after the game sold more than 375,000 copies in its first day. The game released a few days ago on March 15 in North America and will be following up in Asia Pacific and Europe throughout the rest of the week.
THQ seems to attribute a lot of the success to dedicated servers, as Danny Bilson, EVP Core Games said, "Homefront's excellent multiplayer experience, combined with our commitment to dedicated servers, make this a must-have purchase for gamers."
This Koreo-phobic military shooter is available now on the PC, Xbox 360, and PS3.