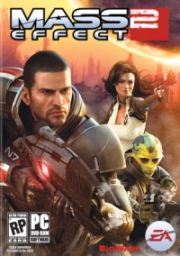 The final Game of the Year awards ceremony for 2010 releases, the BAFTA Games Awards, have been handed out in London and BioWare's Mass Effect 2 has been named "Best Game."
But aside from its big win, Mass Effect 2 was shut out during the rest of the show. Instead, Quantic Dream's Heavy Rain took home the most trophies, three, for "Original Music," "Story" and "Technical Innovation." Heavy Rain's heavy hand on the podium also resulted in a shutout for Call of Duty: Black Ops, which was nominated in an astounding six categories. Though, Treyarch's shooter did capture the "GAME Award of 2010," which is the only BAFTA award voted on by the public.
The other special award, the "BAFTA Ones to Watch Award," was presented out to That Game Studio's Twang.
Hit the jump for the complete list of winners.
Action: Assassin's Creed: Brotherhood
Artistic Achievement: God of War III
Family: Kinect Sports
Gameplay: Super Mario Galaxy 2
Handheld: Cut the Rope
Multiplayer: Need For Speed: Hot Pursuit
Original Music: Heavy Rain
Social Network Game: My Empire
Sports: F1 2010
Story: Heavy Rain
Strategy: Civilization V
Technical Innovation: Heavy Rain
Use of Audio: Battlefield: Bad Company: 2