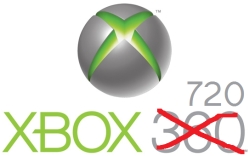 That's right, "begins work," which likely means the next Xbox is not going to be released anytime soon.
Microsoft has posted multiple job openings on LinkedIn to fill several positions in their Xbox division. These jobs have titles like Hardware Verification Engineer and VLSI Graphics Architect, which may not mean much to someone who's not a hardware developer, but the job listings include a few tell-tale signs that Microsoft has started working on the Xbox 720 (emphasis added):
Come join a dynamic engineering team and play a key role in the development and verification of the Xbox and future platforms.
[The Xbox Console Architecture team] is responsible for defining and delivering next generation console architectures from conception through implementation.
While it's possible Microsoft has been working on the third Xbox in secret all this time, it's not very likely. So don't expect a big, splashy reveal at this year's E3 and I wouldn't hold my breath for one in 2012 either.