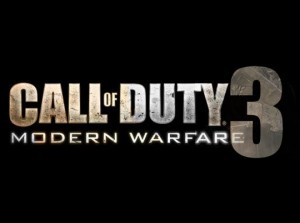 We've had countdowns. We've had fan films. We've heard rumors of the story and the teams working on it. But Call of Duty: Modern Warfare 3 may finally get its big reveal next month in April.
UK PlayStation Magazine PSM3 states in its insider rumors section, "the next in Activision's megaton FPS series will be announced in mid-April." This would coincide with the reveal of the last game in the series, Call of Duty: Black Ops, being announced in April as well.
One of the rumors mentioned above speculated that the next game may be a prequel dealing with Ghost, and not the full Modern Warfare 3. Activision has also confirmed that a Call of Duty game is in the works for NGP, so we may even see the next game appear on Sony's successor to the PSP as well as the usual suspects of PC, Xbox 360, and PS3. We're just going to have to see if this announcement actually goes down in the coming days.