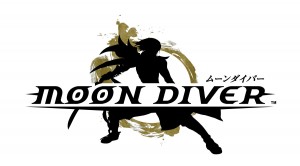 It's another huge week for PlayStation Store updates.
Yesterday, Sony added seven PlayStation 3 games to the store including Split/Secend, the reality TV racer; Rush'N Attack: Ex-Patriot, a new take on Konami's other side-scrolling shooter series; Chime Super Deluxe, an enhanced version of the popular puzzle game; Sonic The Hedgehog, the first game from Sega's signature speedster; Free Realms, the free-to-play MMORPG; Moon Diver, a new sword-swinging side-scroller from the creator of Strider; and Episode 2, "Get Tannen!", of Back To The Future: The Game. Wow. That's quite a list.
The portable PlayStation Store also got a big update this week as four PSP games were added. They include new releases WWE All-Stars, The 3rd Birthday and Legend of Heroes: Trails in the Sky as well as a PSP release of Dragon's Lair.
More information on all of these games can be found after the break or at the PlayStation.Blog.
Downloadable PS3 Games
Split/Second ($29.99)
Split/Second is an intense action racing game set within a reality television show. Players in Split/Second don't just collide with other vehicles to knock them from the track, but can also trigger devastating, explosive events that drastically alter the dynamics of the race. Use pinpoint timing to obliterate huge structures and towering TV set pieces to tactically alter the track or create entirely new routes! (ESRB Rated E10+)
Rush'N Attack: Ex-Patriot ($9.99)
Continue Sid Morrow's mission to retrieve Gibson and uncover the dangerous secrets looming in the shadows of the Cold War. Trapped behind enemy lines and armed with little more than a knife and your hand-to-hand combat training, you must find a way to survive and thwart the threat of global destruction. (ESRB Rated M)
Chime Super Deluxe ($9.99)
Chime Super Deluxe, the definitive version of the acclaimed musical block puzzle game (ESRB Rated E)
Sonic The Hedgehog ($4.99)
Play the adventure that started it all. Sonic must help save his animal friends from the evil Dr. Eggman who's begun turning them into robots. Take Sonic through bubbling lava pits, green hilled zones and underneath starry skies, in the fastest adventure you've ever seen! (ESRB Rated E)
Free Realms (Free)
Free Realms offers access to the basic features of the game. Optional upgrades are available and include premium membership that grants access to deluxe housing, all jobs unlocked, mounts like Dinosaurs and Unicorns and exclusive minigames like epic ship to ship Pirate battles! (ESRB Rated E10+)
Moon Diver ($14.99)
The Earth lies in ruins. In the year 2081, five warriors suddenly appeared during an eclipse and began the fight to take back Earth. Introducing Moon Diver, an easy-to-control side-scrolling action game for 1–4 players. Get ready for non-stop acrobatic action on the ground, walls, and even ceilings! Characters can level up, gain new abilities, and unleash devastating special attacks known as MoonSault Combinations! (ESRB Rated E10+)
Back To The Future: The Game – Episode 2 – "Get Tannen!" (Free With Season Pass)
In this episode "Get Tannen!", Marty is keeping an eye on young Doc Brown's proverbial date with scientific destiny when he and 1980s Doc must prevent gang boss Kid Tannen from wreaking havoc on Marty's family and erasing his girlfriend from the future! (ESRB Rated T)
Downloadable PSP Games
WWE All Stars ($29.99)
WWE All Stars delivers an all-new take on WWE with fast, fun, fluid and furious arcade-style gameplay that takes WWE action to the next level! Featuring your favorite colorful WWE Legends of the past and larger-than-life WWE Superstars of today, WWE All Stars delivers the greatest roster ever assembled in a WWE videogame! It's up to you to determine the greatest of all time in the revolutionary new addition to THQ's WWE videogame portfolio! (ESRB Rated T)
Dragon's Lair ($7.99)
Dragon's Lair is a fully animated classic arcade game from legendary animator Don Bluth. You'll make your way through the castle and caverns below by using your PSP (PlayStation Portable) system to move and wield your sword. Beware of your foes, as they are numerous! (ESRB Rated E10+)
The 3rd Birthday ($29.99)
Hideous creatures known only as "the Twisted" descend on Manhattan. As the world rests on the brink of destruction, Aya Brea appears as humanity's last hope. Using an experimental technology called "Overdive," she must travel to the past to save the present. (ESRB Rated M)
Legend of Heroes: Trails In The Sky ($29.99)
Embark on the largest adventure ever to grace a handheld! Estelle Bright and her adopted brother Joshua set out on a long pilgrimage to become Bracers, sworn to uphold justice and peace in the land. But when a dark plot threatens to rekindle the sparks of war, their journey becomes an epic quest to protect Queen, country and honor. (ESRB Rated T)