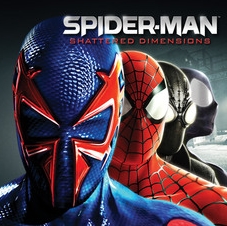 Marvel, Activision and developer Beenox will be in the neighborhood of next weekend's WonderCon to show off the latest Spider-Man game.
The WonderCon reveal will include exclusive details, screenshots and videos of the next Spider-Man game. Many of these details will come from Beenox, who plan to talk about Spider-Man: Shattered Dimensions and how fan feedback to that game has affected the future of the webslinger's video game adventures. Marvel's Vice President of Games Production, TQ Jefferson, writer Peter David and actor Josh Keaton (the voice of Ultimate Spider-Man in Shattered Dimensions) will be on hand as well to offer insight on their roles in the devleopment process.
If you're going to be at WonderCon and want to attend the panel yourself, it'll be held on Saturday, April 2 at 4:30 in Room 103.
The next Spider-Man game will be available this Fall.