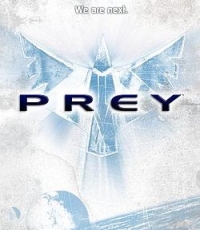 Bethesda Softworks has announced they plan to publish Prey 2 for the PC, PS3 and Xbox 360 in 2012.
First announced back in 2008, the Elder Scrolls publisher acquired the rights to Prey 2 a year later. The game is being developed by Human Head (who also worked on Prey) and will make use of the id Tech 5 engine.
"We are thrilled to be working with Bethesda on Prey 2," said Chris Rhinehart, project lead. "Prey 2 will provide gamers the opportunity to explore a new facet of the Prey universe, one that offers fast-paced action in an open, alien world. We're excited to show gamers the title we have been working on and hope they will be as excited by this title as we are."
More information on Prey 2 will be revealed in the May issues of Official Xbox Magazine and PlayStation: The Official Magazine.