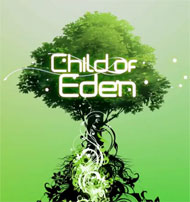 Release dates for Child of Eden and Arcana Heart 3 have snuck out of this weekend's PAX East.
According to Joystiq, an Ubisoft representative has alerted them to the news that Child of Eden will be available on June 14 for the PS3 and Xbox 360. The musical motion game is being developed by Tetsuya Mizuguchi's Q Entertainment and will include Kinect support.
Meanwhile, Scrawl has learned that Arcana Heart 3 will be available to download from the PlayStation Network on April 5. An Xbox 360 version of the all-female fighting game has also been given a rating by the ESRB, but only the PSN version has been officially announced.
We'll have more from PAX East all weekend.