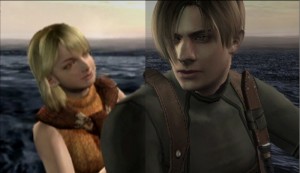 One day after revealing that high definition remakes of Resident Evil 4 and Resident Evil: Code Veronica X are coming to Japan, Capcom has announced that the classic RE adventures will be available in North America as well.
The HD remakes will be released this Fall as downloadable games on the PlayStation Network and Xbox Live Arcade. Pricing details weren't announced and it's currently unknown if they'll include any new features beyond the HD graphical overhaul. But if the standard definition-to-high definition comparison screenshots that Capcom has released are any indication, that overhaul will make the games look better than ever. Although I have to say, I don't remember RE4 looking that ugly on my Wii (or any of the half dozen other platforms these games have appeared on).
Hit the jump for all five comparison screens.