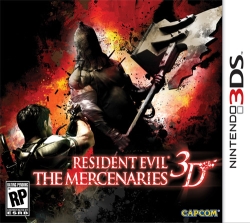 With the 3DS now in stores, Capcom has some exciting news for the handheld's new owners concerning the Resident Evil series. According to the publisher, when Resident Evil: The Mercenaries 3D ships to stores on July 6, it'll include a demo of the second game in the series planned for the 3DS, Resident Evil Revelations.
"Set on board an ocean liner, the demo lets players take control of one of the full game's characters, Jill Valentine, as she explores the ship's dark interior, killing any mysterious creatures that emerge from the shadows."
That's all we know for now, but Capcom has promised to reveal more about Revelations at this year's E3 expo, which will be head in Los Angeles from June 7 through the 9th.