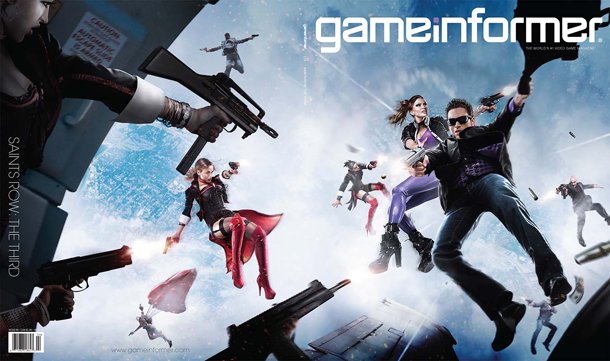 Fans of the over-the-top, open-world crimefest that is the Saints Row series will be pleased to know the latest entry, Saints Row: The Third, will be available this Holiday season for Xbox 360, PlayStation 3, and PC.
The game will take a turn for the series, as the player will begin as already being the head of a criminal organization, with all of the benefits that go along with it, instead of starting from the bottom. "There's no delivering pizza, no shuttling family members about in a long series of taxi missions. Instead, you take all the power of the Third Street Saints and you take the world by storm," said Executive Vice President of Core Games (what?) Danny Bilson of THQ. We could take it a step further and say it'll take video game forums by storm, as after the last two iterations of each franchise, many hold that Saints Row has surpassed Grand Theft Auto.
More information will be available when the April issue of Game Informer hits subscribers' mailboxes soon.