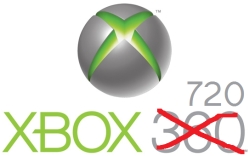 Square Enix plans to open a new studio in Montreal, Vancouver or Toronto next year and hire 100 new developers to work at it. So what, you say, new studios open all the time. Especially in Canada, which is quickly turning into the leading location for video game development.
Well, what if I told you that this studio would be responsible for creating games for the (currently unannounced) PlayStation 4, Wii 2 and Xbox 720. I'll wait while your brain processes the change from "So what?" to "Whoa!"
The news comes from a report on GamesIndustry.biz, which cites an article in the Canadian newspaper La Presse. Stephane D'Astous, the director of Eidos Montreal, will make the final decision on where the studio will be located. But he's not shying away from the fact that this studio is being built from the ground up to create next generation games.
"The new consoles from Microsoft, Sony and Nintendo will require more attention and more staff," D'Astous said. "We want to prepare ourselves."
Maybe the next generation of consoles is closer than we think.