April is upon us! The Warp Zoned staff barely made it out of March alive – between PAX East and the release of the 3DS, we've had a lot on our collective plates. We're all looking forward to April, which will give us a chance to catch up on what March unceremoniously dumped on our laps, as well as give our wallets a little break. There are a few huge releases coming out this month, though, and we're trying not to freak out too much over them. So here's what we want to play next month.

John Scalzo
Editor-In-Chief
There is only one game on my radar for April and that's Mortal Kombat! The development team at NetherRealm Studios has tested my sight over the past few months with a steady stream of video and interviews. And now, with the return to 2D and the game's time-travelling storyline, I am ready to test my might. NetherRealm has survived the bankruptcy of Midway and come back to deliver the Mature-rated Mortal Kombat they've been promising for years. It's only a few weeks away now, so come on Ed Boon, Finish It!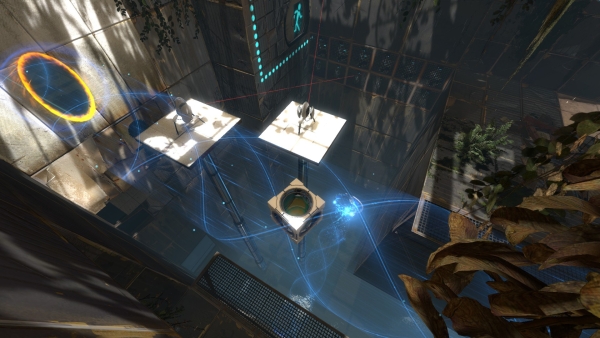 Nicole Kline
Senior Editor
I'm in the minority this month as I'm the only one not chomping at the bit for Mortal Kombat! I am really excited about April 19th, though – I can't wait for Portal 2, SOCOM 4, and the Final Fantasy IV Complete Collection. I'll be giving my wallet a break until then! In the meantime, I'm still finishing up tons of games from March, and I've got my shiny little 3DS to keep me company. May will be a completely different story, though. Until then, I'm going to enjoy this brief respite from the madness!

Mike Gutierrez
News Editor
April's got two big heavy hitters for me, and thankfully they're not in the same genre, nor is either one a first-person shooter! That's actually not completely true, but despite the first-person aiming, SOCOM 4: U.S. Navy Seals is a game I can't wait to break into and stay up all night playing online with whoever on my friends list has it. I was skeptical until I had an absolute blast playing the game at PAX East with Nicole, and talking with Kevin [Steiner] and Travis [Schmitt] has only made me hungrier. This is my first SOCOM title, but I get the gist that all the incredible map design, strategy, and teamwork that got me hooked to Zipper's last game, MAG, will be there waiting for me.
And of course, who could forget about Mortal Kombat? It's one of my oldest and favorite series, and while the trademark brutality is great for nostalgia purposes, I've always been a fan of the mythology. I've been told MK9 will be the most story intense fighter out there and I'm intrigued to find out how the history has changed from Raiden altering the past. The gameplay may be at its best here with the potential to develop your own fighting style and finding new ways to string together combos. So SOCOM and Mortal Kombat make April a great month in gaming for me; I just wish they weren't coming out on the same day…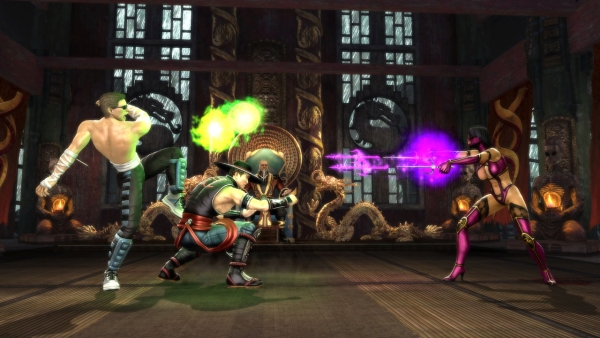 Ryan Littlefield
Podcast Producer
I'm on a March hangover, officially. I'm just finishing up Dragon Quest VI and will have a review up soon from that. I guess the rule of "smaller system, smaller game" doesn't apply! Phew. Anyhoo, April has got a fun bunch of titles in store too. The first of which being Divi…..wait, IS THAT PORTAL 2?! OHMYGODOHMYGODOHMYGODOHMY…
…Calls all friends and talks about Portal 2… …24 Hours Later…
Okay, so yeah. Divinity II: The Dragon Saga promises to be pretty cool, even if the first game was a bit underrated. Patapon 3's return is going to make me want to press Square-Square-Square-Circle a bunch of times. If you couldn't tell by the keyboard craziness, I am desperate for Portal 2. I've been staving off the insanity up until this point, but once I flip the calendar page, I'm sure the madness will strike. April 19th will be the date which marks the possession of my FOURTH copy of Final Fantasy IV (Chronicles, FFIV on the DS, FFII on the SNES and this). Maybe it's not as much of a hardcore gamers' month this month, but there's enough coming out to keep the pile stacked!

Adam Woolcott
West Coast Editor
After a busy March, April is a welcome reprieve for my wallet and me. Only two games appear on my radar: Divinity II: The Dragon Saga and Portal 2. Divinity II is something of a blind acquisition – I'm really only picking it up because of the Atlus connection. That, and the budget $40 price tag. They rarely bring garbage to our shores, and that's got to count for something. Though the game isn't being hand-picked from Japan this time, their move towards European RPGs is a welcome sight. Maybe next they'll start grabbing some of the good stuff hanging out in the Eastern Bloc. Portal 2 is an easy choice – Valve simply delivers quality every time. Even better, this won't be just a simple two-hour bonus like the original Portal was – it's a full-fledged sequel that's almost certainly going to be worth its asking price (especially on PS3, since buying that version nets access to a Steam copy for zero dollars). Other than these two games, April isn't a month of looking forward – it's a time to catch up on the backlog.
What are you looking forward to? Leave us a comment! And continue on to page two for a full listing of the rest of the new releases in April.