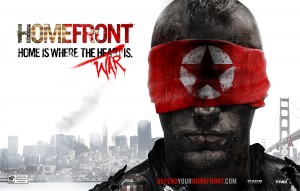 THQ's take on a Korean invasion of America in the 2027 has proven to be a hit with gamers across the globe. Described by company executives as one of the biggest games they've ever done, Homefront has now sold one million copies worldwide. THQ has also revealed that they've shipped 2.4 million copies of Homefront to stores since its release two weeks ago. So there's plenty of copies out there if you want to become Homefront player #1,000,001.
"We are very pleased with strong worldwide shipments and sell-through for Homefront, and we continue to fulfill new retail orders for the game across the globe," said Brian Farrell, THQ President and CEO. "Homefront is clearly resonating with gamers and we are certainly pleased with our initial sales results."
Even before Homefront was released, THQ hinted that a sequel was in the planning stages. With the game crossing the million-seller mark already, expect to hear an announcement of Homefront: London any time now.