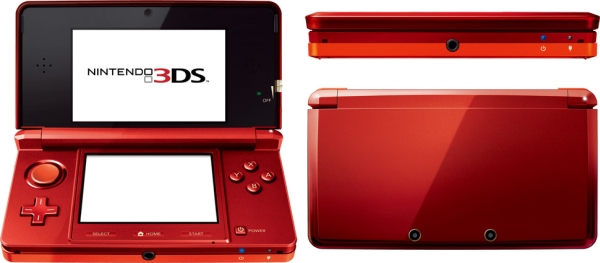 The launch of the 3DS is less than three weeks away and Nintendo plans to woo the public with some big playable demos at this weekend's PAX East event. The console maker plans to showcase playable demo stations for six launch day titles:
Dead or Alive Dimensions
Lego Star Wars III: The Clone Wars
Nintendogs + Cats
Pilotwings Resort
Steel Diver
Super Street Fighter IV: 3D Edition
That lineup is great and all, but Nintendo is also pulling out the big guns with playable versions of Kid Icarus: Uprising, The Legend of Zelda: Ocarina of Time 3D and Capcom's Resident Evil: The Mercenaries 3D.
If you're in the Boston area, I'd suggest getting in line now.