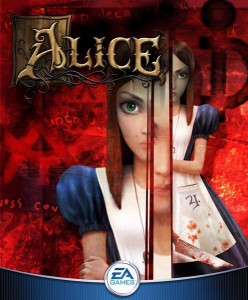 Yo dawg, I heard you like Alice, so I… nevermind. American McGee had a little exchange with CVG, discussing how a game without multiplayer can achieve the longevity of of the typical modern game. He disclosed that Alice: Madness Returns will have a strong DLC stream flowing throughout its lifespan, such as dresses that will augment Alice's powers and change how you have to play the game.
However, the most impressive feature, beefing up the game's content offering, will be the inclusion of its predecessor, American McGee's Alice, with all console copies of the game. The formerly PC/Mac-only game will be available via a download code given with all copies of the sequel on the PS3 and Xbox 360. There's no word yet on if it'll be available to people who didn't purchase Alice: Madness Returns or if PC buyers will receive the downloadable bonus.
Alice: Madness Returns releases for PC, Mac, Xbox 360, and PlayStation 3 on June 14.
UPDATE: EA has informed Joystiq that they're not ready to comment on this, saying "Unfortunately, we do not have information in regards to Alice: Madness Returns including the original Alice game."