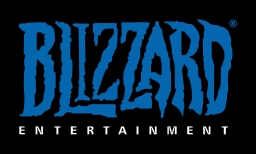 Buried at the bottom of Blizzard's press release about the sale dates for BlizzCon tickets was a short announcement of the company's latest hiring push. Mixed in amongst the open positions related to Diablo III, World of Warcraft, the remaining entries in the StarCraft II trilogy and the developer's Titan MMO was a single job listing under the heading "Unannounced Game Title."
The job description is almost frustratingly vague, but it does seem to confirm that Blizzard is working on a fifth project unrelated to any of their currently in-development titles, even if they're not ready to talk about it yet (emphasis mine):
Do you have a deep passion for developing the tools that empower designers and artists to create epic gameplay experiences? Does the idea of joining a new team in its early stages and establishing pipelines and development environments excite you? […] This person will help build and maintain the development tools and content management system to provide a foundation for the game's asset pipelines. This is a key role on a new and exciting project within the company.