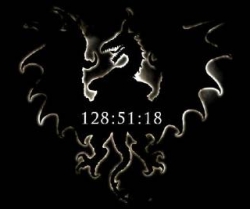 Capcom Japan has launched a countdown site for a new project they're calling DD for now.
The countdown features a silhouetted dragon in the background and it'll expire on April 12th. Coincidentally, the embargo on news from Capcom's Captivate 2011 event (which is being held right now in Miami) will also expire on the 12th.
As for what the mysterious dragon and the "DD" refer to, we may have a lead on that as well. Andriasang translated a tweet from Breath of Fire V director Makoto Ikehara where he complains that the "DD" in the URL will lead gamers straight to Dragon's Dogma, which Capcom filed a trademark for a few days ago.
Does that mean the clock is counting down to Breath of Fire VI: Dragon's Dogma? There's no way to be sure (short of crashing Captivate), but the clues point to yes.