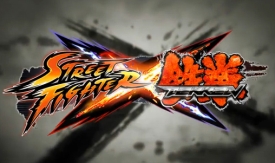 While Street Fighter vs Mortal Kombat is still just a pipe dream of teenagers from the 90s, Capcom and Namco Bandai are moving full speed ahead with their Street Fighter and Tekken throwdowns.
But if you were worried that making two separate games based on the battle would be overkill, fear not, because apparently the two publishers have agreed not to interfere with anything the other does with one of their most sacred franchises. Street Fighter producer Yoshinori Ono recently sat down with The Guardian to promote Super Street Fighter IV: 3D Edition and delivered the news in the awesome way that only he can:
When we first decided to go ahead with this project we agreed not to interfere with each other at all! So Namco Bandai has no say in anything we do in Street Fighter X Tekken and vice versa for Tekken X Street Fighter – we have no idea what that's going to look like and we cannot object to whatever Namco does!

If they go down the Dead or Alive route and Chun-Li comes out rather sexy, we STILL can't say anything!
This news was already awesome, but Ono's example showing just how much freedom each developer has in developing their "X" game is something you rarely see in inter-company crossovers.