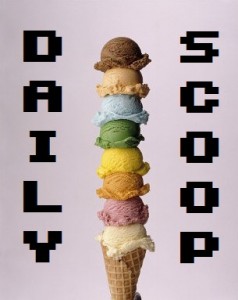 It's April Fools' Day, and that means that ridiculous rumors and hilarious videos abound. This is happening all over the Internet, but the video game spoofs are especially close to our hearts. (So far, my personal favorite is the Killzone 3 special edition with fully cloaked sniper figure and rap CD soundtrack.) Speaking of awesome rumors, did you hear about Activision's new game, The Undead States of America?
Today's Amazon Deal of the Day in video games is a real thing: South Peak Interactive's Two Worlds 2 is $37.99 today for the PS3 and Xbox 360. This game boasts "Various ways of moving, like walking, running, sprinting, riding, swimming, sailing and teleporting." Really? Walking??? I'm buying this game right now.
The only other exciting thing to announce today is what's for sale at Think Geek: stuff for smart asses. The Angry Birds Pork Rinds look pretty tasty, as do the Edible Gummy iPhone Cases. What I really want is a Bonsai Kitty Plush: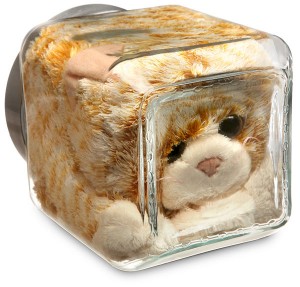 That one kind of looks like my kitty, whose name is actually Puppycat, because he thinks he's a dog. Come to think of it, his birthday is today, so maybe I could get him one of those! To remind him what happens to bad kitties who hork on the carpet.