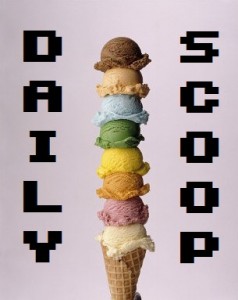 OK, so that was a super cheesy headline, but for real, there are tons of sales going on right now. Even the Warp Zoned staff is all over it! Editor-in-Chief John Scalzo told me about the free Copy of Body and Brain Connection with a purchase of Kinect at Gamestop this week (April 10th to 16th), and Podcast Producer Ryan Littlefield was embarrassed to admit he was in Gamestop and saw this amazing sale firsthand. Don't worry, Ryan. We don't judge you.
Today's Amazon Deal of the Day in video games is PDP's Afterglow AP.1 Controller for the PS3. It's $16.99 down from $24.99, and the sale is for the blue one. It also apparently has "L2 and R2 triggers modeled upon PDP's popular REAL TRIGGERS add-ons for PS3 controllers." Hear that, people? REAL TRIGGERS. Yeah.
Amazon's also running another sale, this one on the 4GB Xbox 360 with Kinect – for a limited time, you can get a $50 promotional credit for purchasing one. Sounds pretty good, considering you can upgrade to a larger hard drive for cheap these days – put that promotional credit towards that, and you'll be set!