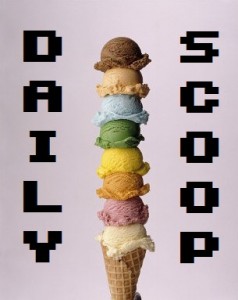 There are a lot of sales happening, as mentioned in yesterday's Daily Scoop. If I didn't have such a giant backlog, I would have already snatched up a bunch of games on sale, but that would be a really bad idea right now. I mean, not that I can't just keep stacking them, but…yeah. Too many games!
Speaking of which, today's Amazon Deal of the Day in video games is Square Enix's Tomb Raider Trilogy for the PS3. It's $10 cheaper today at $29.99, which is a steal for the three games you're getting – Tomb Raider: Legend, Tomb Raider: Anniversary and Tomb Raider: Underworld. If you're looking to catch up on raiding tombs with your favorite lady, now's your chance.
Daily t-shirts have been letting me down lately, but today's Tee Fury at least has controllers in it: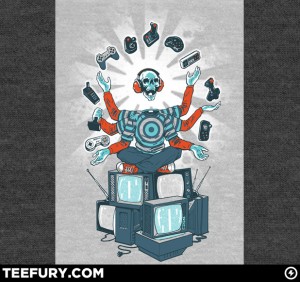 I'm not feeling it, but all that means is that my wallet will live to fight another day.