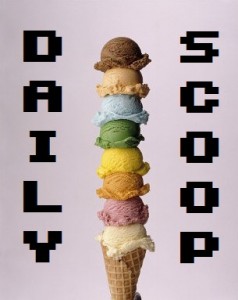 News Editor Mike Gutierrez and I are heading to a screening of "A Game of Thrones" tonight, and I'm pretty excited. Why? Not because of the upcoming video game, but because I read these books back in 2005 and I can't remember much from them and I really, really don't feel like re-reading them, but I think Boromir is going to do just great as Ned Stark. Also, I'm a little concerned about the video game development so far, because – SPOILER ALERT – there really aren't dragons in the books. At least, not right away. And certainly not gigantic and threatening and village-destroying ones.
Speaking of spoilers and dragons and Boromir, today's Amazon Deal of the Day in video games is Namco's Active Life Outdoor Challenge for the Wii. It's $34.99 down from $49.99, and promises to be "A fun and easy way to get off the couch and get hearts pumping!" That sounds really exciting! It's sure to train your dragon and prepare you for a grueling, dragon-filled RTS.
I think a few people are going to be excited about today's t-shirt over at Ript: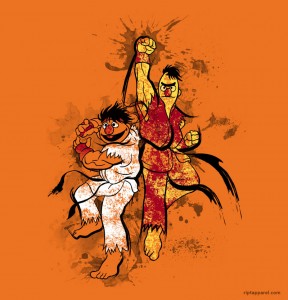 Super Sesame Street Fighter! Heyooooo!