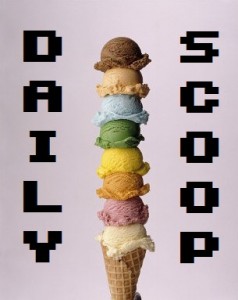 Portal 2 is coming out tomorrow!!! Holy crap! It's been such a crazy long wait that it snuck up on me. It probably put a portal behind me and jumped through it and now it's going to drop a companion cube on my head! Noooooo!!
Ahem. Excuse me. There are some good deals going on today – Amazon's having what they're calling Easter Savings in Video Games, which sounds sort of not all that politically correct. I mean, where are the Passover savings? I don't judge, either way. The sale is one of those buy one, get one 50% off ones, and includes Lego Harry Potter and a bunch of other stuff. As for today's Amazon Deal of the Day in video games, they've got a smorgasbord of Atlus games. Radiant Historia is $27.99, Demon's Souls (with soundtrack!) is $15, and 3D Dot Game Heroes is $13.40. Don't miss these awesome deals – these are games worth buying immediately if you don't already own them.
No game-related t-shirts today, I'm afraid. I think the Internet wore itself out with the four t-shirts I posted about Saturday and Sunday. But I'm going to have a hard time not purchasing this one from Tee Fury: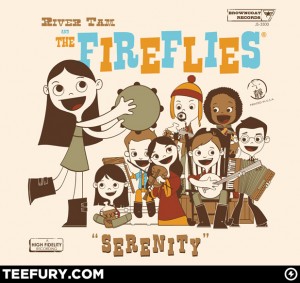 Shiny!