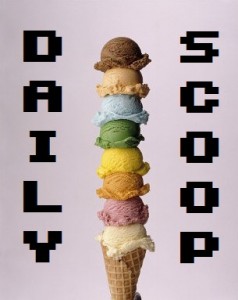 I don't know about you, but I've got a ferocious gaming hangover. And, much like a regular hangover, what I need is some hair of the dog to set me right. Going home and playing more Portal 2 is obviously the only way I'm going to feel better right now.
The world seems to be on a video game sale hangover as well. Today's Amazon Deal of the Day in video games is Activision's NASCAR The Game 2011. Both the PlayStation 3 and Xbox 360 versions are $39.99 down from $59.99 today only.
There are no good daily t-shirts, and while there are lots of other sales this week, there's really not much new to report. Not like anyone really needs anymore games after yesterday. Whew. I'm spent.