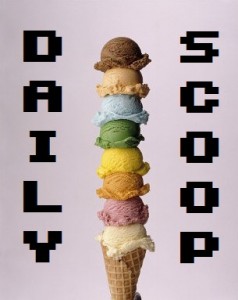 It's a quiet Thursday. Most people are still recovering from Tuesday's explosion of games, while others are getting restless and running around outside in the beautiful weather. Some of us are still on the hunt for good deals, though!
I'm afraid there's not much to share with you today. All I've really got is the Amazon Deal of the Day in video games, which is EA's Madden NFL 11. It's $29.99 for the PlayStation 3 and Xbox 360, $19.99 for the Wii, and $9.99 for the PlayStation 2. This is a great deal, so pick this up if you like football games!
Nothing on the t-shirt front, unless you want to go to a Jawa Keg Party: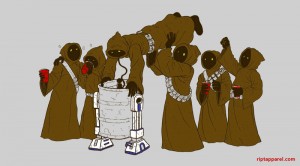 LOL!