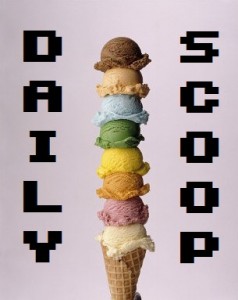 It's Earth Day, yay! Celebrate Earth Day by planting a tree, getting a free cup of coffee at Starbucks, or performing a fatality on one of your friends. My Earth Day celebrations will include trying to solve puzzles with a portal gun and considering baking a cake. Which one of those was a lie?
Today's Amazon Deal of the Day in video games is Sega of America's Football Manager 2011 for the PC and Mac. It's half price at $19.99. If you picked up Madden NFL 11 yesterday and you think maybe you need to up your managerial skills, this sounds like the right kind of deal for you!
Nothing worth noting on the daily t-shirt circuit today, but I did find this gem over at Shirtoid: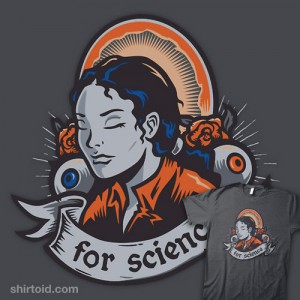 It features Chell as the patron saint of portals, and goes well with all the other references we've made to Valve's super hit this week.