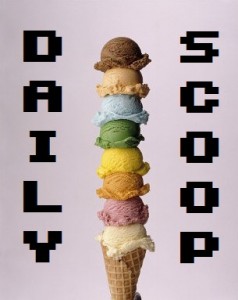 The only thing I wanted in my Easter basket today was a functioning PSN, but apparently, that's not in the cards just yet. Sony is busy re-building the PSN right now, while the rest of us are gorging on candy and getting ready to have dinner with the fam. Hopefully this means no more external intrusions will mess up my online play. Was it Anonymous? Microsoft? Someone hacking through the shiny new Steam functionality? No one knows.
At least Amazon's still got plenty of deals for us. Today's Amazon Deal of the Day in video games is MadCatz's "Xbox 360 and PlayStation 3 – Call of Duty: Black Ops Dolby True 5.1 Gaming Headset – Powered by TRITTON," which is just $179.99 down from $249.99. "Featuring 8 precision-balanced speakers which accurately reproduce the 3D gaming environment," these headphones will allow you to "mark your enemies' location long before they sense your presence." It's also got "individual backlit volume controls allow you to fine-tune each channel (front, rear, center, subwoofer)" as well as "gold-plated connectors enhance acoustics to amplify stealthy footsteps." If I didn't already have my heart set on other headphones right now, I might be tempted to buy these!
Amazon's got a lot of Easter deals as well, including savings of up to 75% on select game downloads. This includes Battlefield Bad Company 2 for $9.99 and Medal of Honor for $14.99. Playing an FPS would be the best way to celebrate this holiday!
And don't forget the Amazon list of Bonus Offers, which includes a $50.00 promotional credit if you buy a 4 GB Xbox 360 with Kinect. It's perfect timing for everyone annoyed with the PSN outage. Does this mean I'll finally be getting an Xbox 360? Not after reading this. That's the last straw for me, Microsoft.