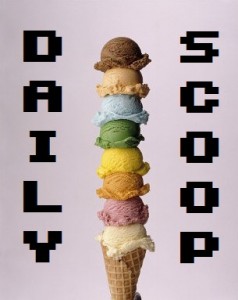 It's a happy Monday, or at least, it was a happy Monday, until I had to cancel all my credit cards because Sony still doesn't know what the hell is going on with the PSN and btw, our secure information may have been compromised. Great! Just what I want to hear.
Today's Amazon Deal of the Day in video games is all about Blizzard. World of Warcraft is on sale for $9.99 from $19.99, and World of Warcraft: Cataclysm is on sale for $29.99 from $39.99. If you're depressed about the PSN being down, or you're frothing at the mouth for Diablo III, maybe this would be a good way for you to pass the time.
Nothing else today, except my earbuds are broken. I think I might replace them with a pink pair. That is all.