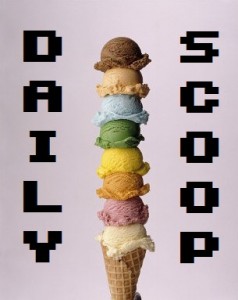 The ApocalyPS3 has gotten a lot of press lately, and Sony made a new announcement, now saying that our credit card information may not have been compromised. They're working to rebuild and restore the PSN and Qriocity, and they're working with law enforcement to find the parties responsible for this. I hope Sony makes like a Pokemon trainer and catches 'em all. Maybe the hackers will evolve into normal humans.
Today's Amazon Deal of the Day in video games is HORI's PS3 Wireless Fighting Stick 3 for $59.99 down from $79.99. With up to 400 hours of battery life, you can button mash until your fingers bleed. Amazon also announced Ten Days of Free Games, with today's game being Chicken Invaders: The Next Wave. Promising!
No daily t-shirts today, but one of the new Portal 2 shirts had me ROFLing when I saw it: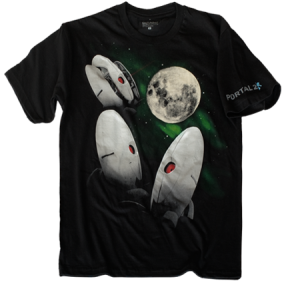 And no, it's not too late to get me a birthday present.