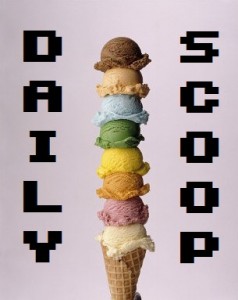 I've made a really important decision regarding my birthday, which was a month ago tomorrow. Which…will be a month ago tomorrow? Whatever. It's not like I went to school for English, people. Anyway, I've quit drinking, and every time we have a birthday gathering, people want to buy me shots, so instead, I'm going to put out a small fishbowl with a sign that says something along the lines of "Nicole's Xbox 360 fund." Instead of dumping shots down my throat/tempting me with Irish Car Bombs, you can just drop a dollar in the fishbowl. How awesome is that? You'll get to be an important part of my video game curriculum! Congratulations.
Speaking of the Xbox 360, today's Amazon Deal of the Day in video games is the Xbox 360 Sharkoon X-Tatic SX Stereo Gaming Headset by… Sharkoon. Shocking, I know. It's $39.99 today down from $59.99, and is "sophisticated in design and technology" to give you "the crucial sound advantage for epic gaming sessions." Wow! That just sounds…yes. Good.
Nothing in the daily t-shirt realm today, but I found this shirt that is ridiculously incredible and fully functional as an AR card today at Level Up Studios. Watch this amazing video:
O_o.