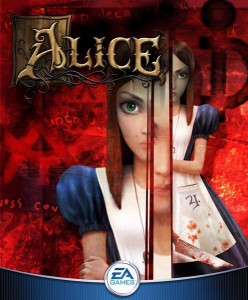 It looks like American McGee didn't sneak a hit off the Caterpillar's hookah when he told CVG that American McGee's Alice would be included with PS3 and Xbox 360 copies of Alice: Madness Returns.
After initially issuing a "no comment," Electronic Arts has confirmed the first Alice game will be included with Madness Returns as the company's latest "Project Ten Dollar" bonus. The one-time-use Online Pass will unlock the game within the main menu of Madness Returns, which means it won't be offered as a separate PSN/XBLA release.
However, those that purchase Alice: Madness Returns on the used market will be able to access Alice by obtaining an Online Pass through the PlayStation Store/Xbox Live Marketplace for $9.99 (or 800 Microsoft Points).
Alice: Madness Returns will be released on June 14.