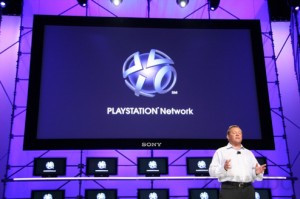 We reported yesterday on the PlayStation Network outages and even speculated that it may have been self-righteous hackers seeing us as collateral damage yet again. It looks like we might be right: a new message, posted last night on the PlayStation Blog, cites an "external intrusion" as the interruption to services on both the PlayStation Network and Qriocity. Sony shut off both services in order to conduct a full investigation, calling us their utmost priority, and asking for our patience.
"Hacktivist" group Anonymous has come out with a statement of their own and announced "For Once We Didn't Do It." The group was responsible for the previous PSN outages and promised their next attack on Sony would be much bigger and grander.
But if it's not Anonymous, then my guess is it's most likely a copycat. They assured the public that we wouldn't be in the line of fire anymore. But there's really no honor among thieves, and that's all hackers really are. And yes, that reference is to Uncharted 2: Among Thieves, because I am super pissed that this weekend's Hammer-only Lab event and Triple Cash were both postponed due to the outage. Thanks a lot.